Get a complimentary quote for premium skin care and cosmetic manufacturing here.
Hundreds of Products Available
High-Quality Raw Materials
4-12 Week Production Time
Professional Formulators
Free Quotes
Submit your quote now for a same-day follow-up!
Recent Testimonials
We work with businesses of all sizes to meet the needs and demands of their customers. Here is some recent feedback:
Currently waiting on a couple of orders but can say my account manager Natalie has made the process incredibly easy and is amazingly helpful. Refeshing to see such timely, informative and friendly responses from any company, let alone a B2B company. She can't do enough to help a smaller business!
edwardbye1
January 20, 2022.
I highly recommend using BL Bio for your manufacturing needs. Their prices are very fair and they were very easy to work with. Max, especially, was great and awesome to work with. He was very thorough in explaining the process and very patient and offering great marketing advice for my company.
Angela Lucas
July 30, 2021.
I am very happy with my experience with BL Bio Lab and gladly recommend them to anyone who desires a high quality product delivered on time. Partnering with a company that has integrity with a desire to help others succeed in their business is what most people desire but rarely find. If you are looking to establish a beneficial long term relationship, then you need to contact them.
DeWitt Wilcox
July 30, 2021.
Product quality is great and the customer service is second to none. Always satisfied and haven't experienced any issues to date. I've dealt with Max on multiple occasions, he's always courteous and extremely helpful.
Alexander Aquino
July 30, 2021.
These guys are awesome! I worked with Max and I couldn't have been happier! Anything you need, Max is your guy!
Tom Campbell
July 30, 2021.
I set the record straight. Bl Bio Lab's service was really fast and offered the best customized formulation which I wanted. Even though I required lots of 3rd party lab -testings, they did their best on their side. Looking forward to the next production. Thanks again
Superb manufacturer! Super quick and communication is top notch. They have a high quality staff, extremely attentive and very accommodating. Shout out to Max and Andrea! These people performed outstandingly. My last manufacturer was no one near this quality of service. This is the manufacturer if you want to get things done the right way!
John Diaz
December 31, 2020.
Great company with great people. High quality products and wonderful customer service!
Emily DeHaan
August 5, 2020.
It is a pleasure to work with this private label supplement manufacturer!! I originally found them via Google searching Postbiotics, and they had a podcast with an article that helped me learn more. Then I filled out a form, and they called me in about 15 minutes, which is STUNNING if you know how long it takes other manufacturers to get back to you, even when you're not in a pandemic. Customer service and sales support is the best I have ever experienced...HANDS DOWN, by a long mile. I already recommended two other business owners in the skincare/pet/supplement space that are in my circle to BL Bio Lab. 6 stars if possible.
Sissy Callahan
July 22, 2020.
The Skin Care Manufacturing BL Bio Lab Difference
Our production facilities allow us to source premium ingredients, which we use to make the finest skin care and cosmetics in Tampa Bay, FL

High-Quality Ingredients
Our supply team sources raw materials & ingredients across the globe with the sole objective of creating the highest quality dietary supplements in the nutraceutical manufacturing industry.

Research & Development
Our in-house Ph.D. biochemists are experts with 30+ years of product development. They are focused on creating your formula precisely as directed.

Certified Facilities
Our state-of-the-art 75,000 sq. ft. FDA Registered Facility is located in Clearwater Florida. We provide all in-house Quality Control, Regulatory & Lab Testing on-site.
Experienced Staff
With nearly 100+ years of collective experience in dietary supplement manufacturing, our staff will help you through every step of the process from start to finish.
Our Quality
Every product on every run is manufactured to our incredibly high standards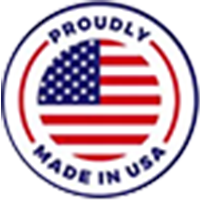 Made in the USA
All products are manufactured in our 75,000 square foot facility here in Clearwater, FL.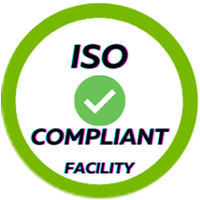 ISO Compliant
Our facility adheres to the ISO standards for quality, health and safety standards.
FDA Registered Facility
BL Bio Lab meets or exceeds the FDA's standards and are safe and effective for intended use.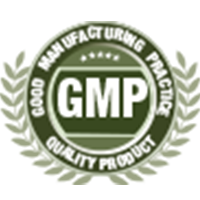 NSF Certified
GMP NSF Certified (NSF/ANSI 455-2), which verifies the purity, accuracy and safety of the supplements manufactured.